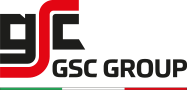 Gsc Group, a leading Italian company in chemical products for the tanning industry, operates in the tannery district of Arzignano (VI): the largest global center of tanneries.
For over forty years it has developed innovative systems for the sector, as well as a complete range of products that meet even the most complex requirements.
Gsc Group can count on a highly qualified staff of over 150 people that includes a team of highly professional and creative researchers and competent technicians with great experience for any kind of assistance besides a network of agents and distributors in 52 countries.
Pursuing a growth and investment policy, the company covers an overall area of more than 20.000 square meters with an annual production of 32.000 tons in liquids, powders and pigments. These productions are sustained by green energy: in fact, GSC Group has a solar power plant of 2.000 square meters in line with a concept of eco-friendly development.
BS OHSAS 18001:2007 certification shows the efforts that GSC has put to meet stringent standards of health and safety required by Consolidated Safety Legislative Decree No. 81/2008, and is the guarantee that the company works considering the central importance of the health and safety of its employees and the community.
GSC is well committed to sustainability and to reduce environmental impact: the production sites in combination with the outputs research from the laboratories work together to lower the use of hazardous substances or pollutants and a more careful management of waste and emissions.
GSC accompanies its production sites with a highly qualified pool of laboratories; the Q&A laboratory provides daily checking of all raw materials and quality control on finished products. The Physical Test Laboratory performs most of the leather and skin tests. The Wet-end Application Laboratory focuses on tanning and re-tanning testing and development of new products. The Finishing application laboratory focuses on the application of finishing products with a constant attention to fashion. The R&D department focuses on new product development to meet specific customer needs and/or bring innovation to the leather industry, and evaluates more environmental friendly routes to produce such chemical auxiliaries. Much attention is brought to the development of novel and more sustainable alternatives to traditional chrome tanning system.